Reminder: School is in session Monday, February 6th. The professional development day is February 13th, and only staff report that day.

Clare Public Schools will be closed Monday, January 30th, due to back road conditions.

Congratulations to Mrs. Brandie Ketchum, our MVP (Most Valuable Pioneer) for the month of January. Mrs. Ketchum is a paraprofessional in the Primary School, this year working in kindergarten. She starts each day with a positive attitude and greets kindergarteners by name with a smile. Brandie believes that every day is a fresh start and focuses on building strong relationships & helping students succeed. Students know she cares even when she is reminding them of expectations and shaping behaviors. Brandie is a leader among her team and respected by colleagues as they praise her for her hard work and calm demeanor. Congratulations, Mrs. Ketchum, and thanks for all you do to make Clare a great place to live and learn!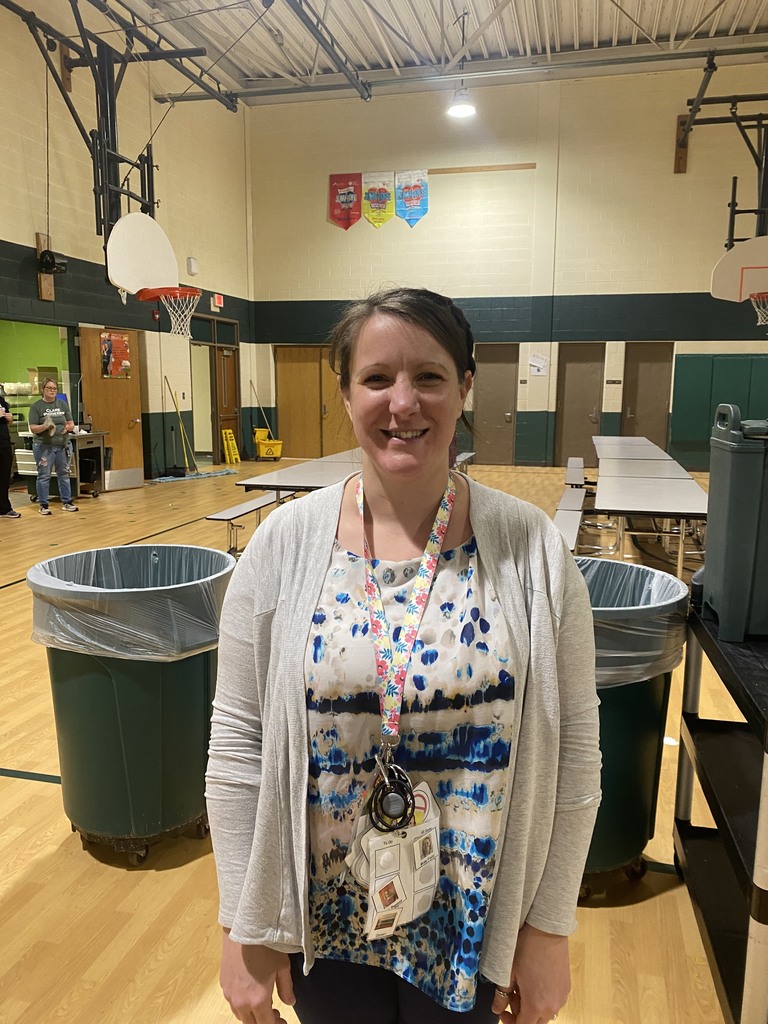 Good afternoon Pioneers... My job is generally a great one. But there's a lot of pressure lately...from kids...about snow days! I'm a big kid, too, hoping we see some elements of the traditional Michigan winter just yet. Until then... The Board of Education has unanimously authorized a May 2, 2023 election for the bond issue which would involve building a new high school. Details are included in an upcoming mailer to all Clare Public Schools voters, and you can find more about the project on our webpage. The Fire Department will be using one of the vacant homes in the adjacent block for periodic training, beginning tonight. The home they're using is vacant, and we're happy to assist in their training activities. Many great things are happening in our District. Students are achieving in the classroom...in art, music, band, quiz bowl, and BPA...in CTE programs and our industrial arts classes...in their co-op work assignments...in athletics...and they are excelling as great human beings. They are problem-solvers, hard workers, compassionate, and young people of integrity. Thanks everyone for your continued support of Clare Public Schools. As my mom said recently, there are a lot of people in the Clare community who care a lot about the people in Clare...and together, we all make Clare a great place to live and learn!

Clare Pioneers! Start your day off with Breakfast at School. Primary K-3rd: Breakfast in the Classroom, Universal Free Middle School & 4th Grade: 7:50am-8:15am in the MS Cafetorium, $1.10 High School: 745am-8:15am in the HS Cafeteria, $1.10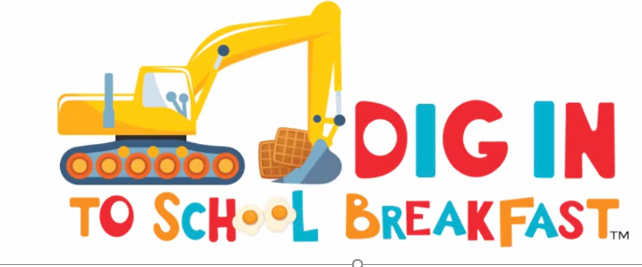 Good morning Pioneers! Welcome to 2023, sure to be our best year ever with great effort. School resumes for students on Thursday, January 5th! Prepare for Glory!

Congratulations to our December Most Valuable Pioneers (MVPs) Jen Quick and Sixta Carpenter. Mrs. Quick is new to Clare this year, but no stranger to the profession. She teaches US History and Government for our students, and has been nothing short of incredible since she came on board just as school began. She is passionate about teaching and learning, and her hard work & dedication is evident every day. Jen was instrumental in planning the Freshmen Field Trip as well as Freshmen Fridays. She has been a classroom teacher, school administrator, and college professor - and all those experiences benefit Pioneers. Mrs. Sixta Carpenter works as a paraprofessional in the middle school. Her ability to build & maintain positive relationships with our students produces positive results. Students know she cares and she is also able to hold them accountable for their words, work, and actions. Sixta's students improve academically and in their behaviors, and her upbeat attitude even positively affects our staff. We benefit greatly from her compassion, work ethic, and commitment. Thank you Mrs. Quick & Mrs. Carpenter for making Clare a great place to live and learn!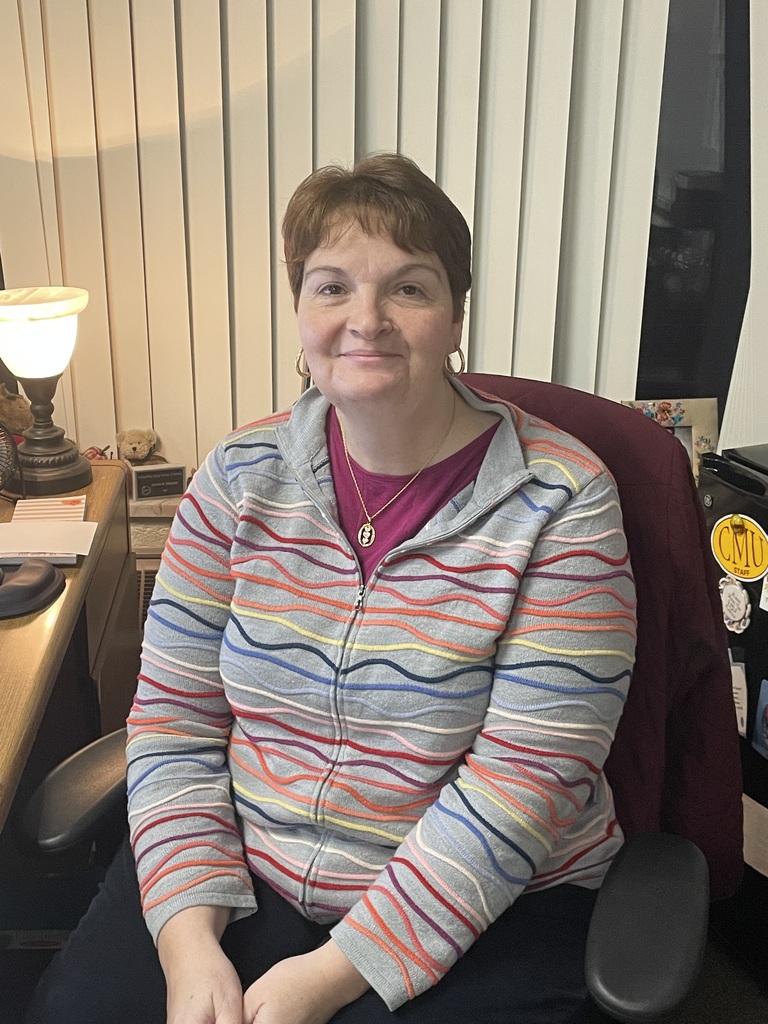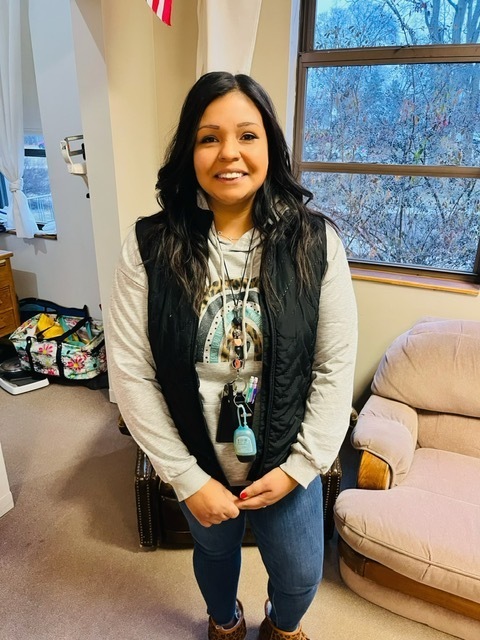 Good afternoon Pioneers, As you are aware, the nationwide shortage of school bus drivers also hits home in this area. We've been fortunate thus far, and we make regular adjustments to keep everything working as we intend. However, we currently have only 6 drivers for 6 routes. This means there's no margin for error, sickness, vacation time, and even some requested trips. And so, while we continue to advertise and train potential drivers, we need to adjust our plans. Beginning January 5th when students return, we'll shift to 5 regular daily routes. IF your child's pickup or dropoff time will be affected, a member of the transportation team will be contacting you sometime between now and January 4th. Some routes will be longer and all routes will have more students transported on them, but still be well within the bus capacity. If we are able to secure additional drivers, we can adjust again as needed. Thanks for your continued support. If you know someone who may be interested in working as a bus driver, we pay very competitive rates including performance bonuses and health benefits. Per our recent Facebook ads, potential drivers can contact Tessa Lewis at 989.386.9569 for more information. Thanks again for all you do to make Clare a great place to live and learn.

School will operate on a 2 hour delay today, Thursday, December 15th.

Deadline for school of choice application slated for 2022-2023 second semester. Under the Schools of Choice legislation (Section 105 and Section 105(c) of the School Aid Act), kindergarten through twelfth grade students residing within Clare-Gladwin Regional Education Service District (RESD) and contiguous intermediate school districts may apply to attend Clare Public Schools. Transportation for these students is the responsibility of the parents or guardians. Clare Public Schools advertises the following openings for second semester of the 2022-2023 school year: Developmental kindergarten: 1, Kindergarten: 20, First Grade: 9, Second Grade: No openings, Third Grade: 1, Fourth Grade: 11, Fifth Grade: 8, Sixth Grade: No openings, Seventh Grade: 7, Eighth Grade: 3, Ninth Grade: 10, Tenth Grade: 10, Eleventh Grade: 10, Twelfth Grade: 10, Grades 9-12 Alternative (Pioneer High School): 6 at each grade level. Request/application must be made no later than the end of the first week of school (Friday, January 6, 2023, 3:30 p.m.). Enrollment Packets (Applications) are available at Clare Public Schools central office (201 E. State St.) and at each building office. The district may refuse to enroll any applicant who has been suspended within the preceding two years or who has ever been expelled. Special education students residing in contiguous intermediate school districts (section 105(c)) may only be enrolled if Clare Public Schools and the district of residence have a written agreement regarding payment of added costs, including the agreement of the Clare-Gladwin RESD Superintendent. Submit your applications for enrollment as soon as possible. Clare is a great place to live and learn!

CPS and our transportation partner, Auxilio, are looking for regular bus drivers (2). Regular routes available, along with trips supporting our many sports teams and extracurricular activities. Starting wage = $19/hour, paid training, sign-on bonus, attendance bonus, safety bonus, benefits. Please contact our transportation director, Tessa Lewis, at 989-386-9569 or
tlewis@auxilioservices.com
.

Congratulations to November MVPs (Most Valuable Pioneers) Bailey Birman and Mackenzie Wirth! Mackenzie is our academic interventionist at Pioneer HS and is best recognized for her individual support of students. She assists with organization of coursework and executive functioning, makes time to assist students after school in 1:1 settings, and helps facilitate Pioneer High's social groups that promote belonging, ownership, and being an active citizen in society. Bailey is our math/science teacher at Pioneer and provides many hands-on, engaging lessons. In addition to classes, she tutors both alternative ed students and adults students on her own time. Her classroom is an inviting and happy space where students can thrive academically and personally. Bailey also works hard to make sure individual student needs are met far beyond academics. Thanks Bailey and Mackenzie for all you do to make Clare a great place to live and learn!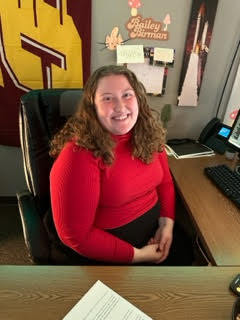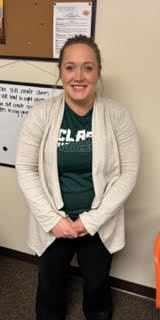 Good afternoon Pioneers… First, thanks for your investment in our kids, community, and schools and the successful start to our school year getting right here. Public schools are one of our country's greatest assets. Our schools bring our community together, all of our community. Rich, poor, brilliant, creative, struggling, and on and on. We're imperfect, with work ahead to improve, but also represent an opportunity for young people to change the trajectory of their lives. Public schools take everyone, and build a community together. I'm proud of our teachers and staff, who expend their energy developing talent every day…they see what is possible in each and every student and set out to help kids nurture their gifts, talents, and passions. So, thank you again for your support of all things Clare Public Schools. Last evening, the Board of Education authorized us to proceed with our bond application to the Treasury Department behind a 7-0 vote. Once our application is approved by the Treasury, the Board will convene again in late January or early February to authorize a May 2, 2023 vote on the issue if they deem the time is right. You can find information about our upcoming bond issue on our website, by selecting the 'Bond Project" heading in the upper right corner of the site. On the Clare Public Schools App, you can find this information under Documents, then selecting Community, and there you'll see the Bond folder. Look for an updated FAQ (Frequently Asked Questions) document related to the bond in the near future, in which we'll work to answer the most common questions and concerns raised to this point. Thanks to the Board of Education's stewardship over the last several years, we've been able to plan for this bond issue while taking care of current needs without asking the taxpayers for more…but a bond issue is different. It's a big project, one that needs your time and energy in order to succeed. Finally, Happy Thanksgiving! Enjoy the next few days with family and friends. No one has it better than Pioneers…let's rest and recharge for the push into Christmas! Thanks for making Clare a great place to live and learn.

Reminder: No School tomorrow for students or staff. Stay safe Pioneers, and be OUTSTANDING in your fields!

A busy week in Clare! Veterans Day assembly at the high school was exceptionally well done. We are grateful for our veterans and their stewardship of the freedoms we enjoy. Thursday's community bond forum was a positive meeting of more than 60 community members, reviewing the current bond plans, listening to previously provided input, and sharing new thoughts. Thank you to voters for approval of our non homestead millage for another 4 years by an approximate margin of 59% to 41%. Board members Loren Cole and John Miller were re-elected to new 4 year terms. Kelly Luplow was elected to a 4 year term. And in December we'll congratulate Board President Ben Browning for well over a decade of service to the district, the last 6 as Board President. Thanks for all you do to make Clare a great place to live and learn.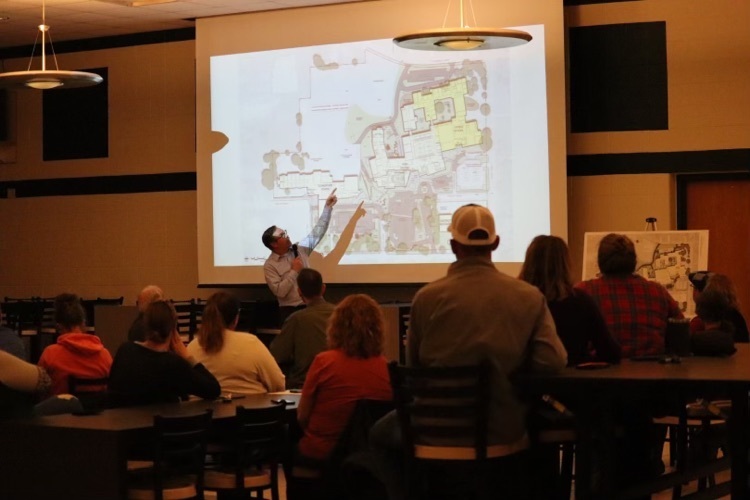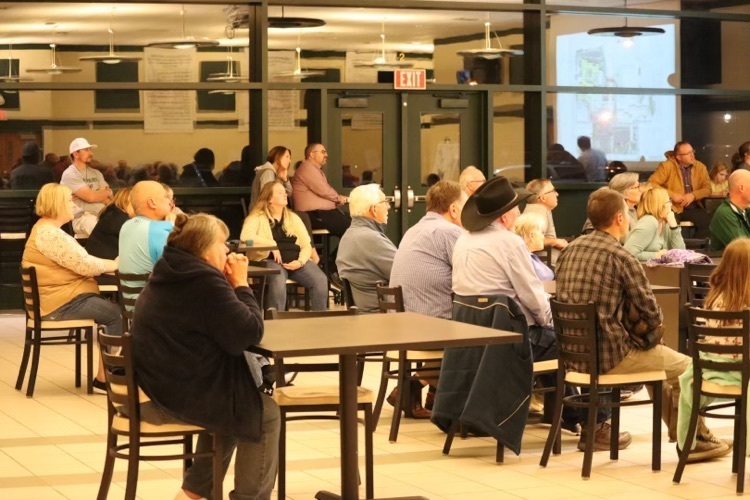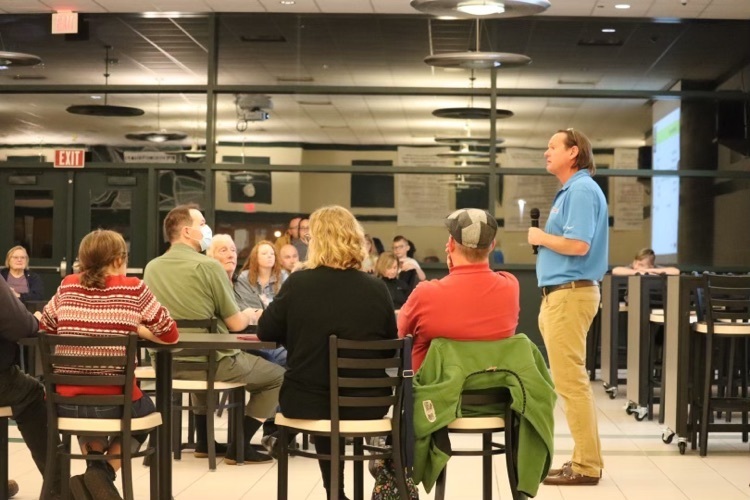 Veterans Day Assembly…Clare shop students presented their flag projects to local veterans today. Thank you for your service, Veterans.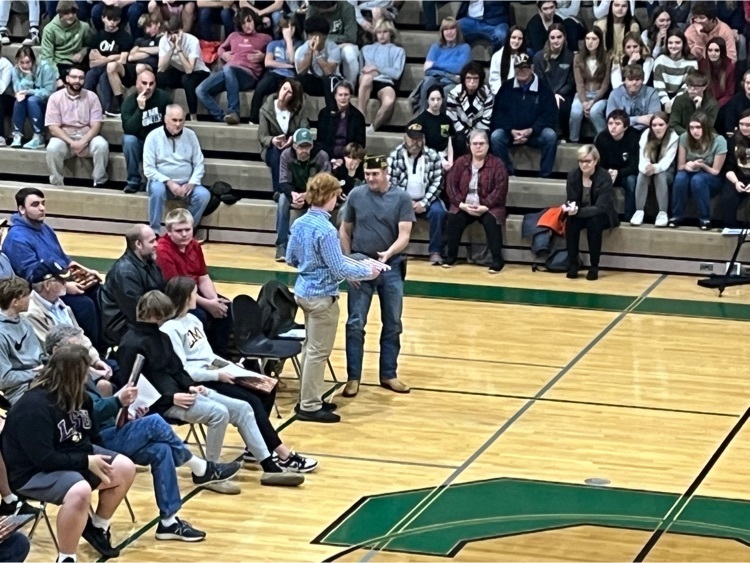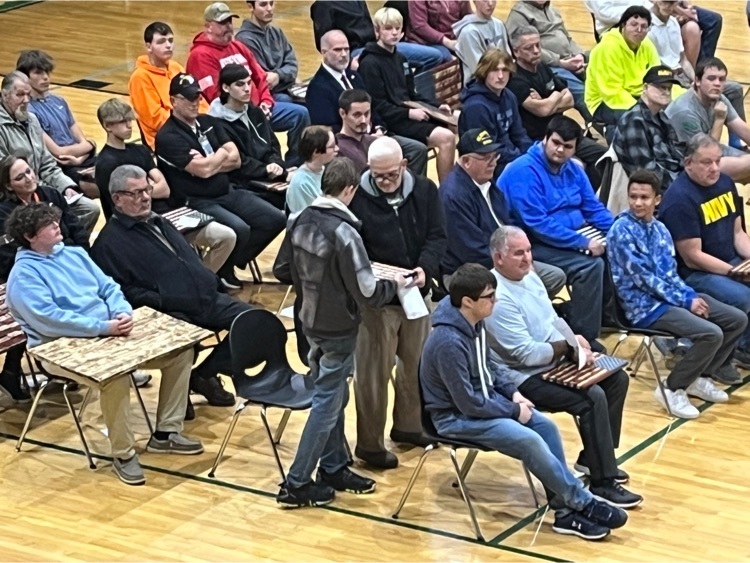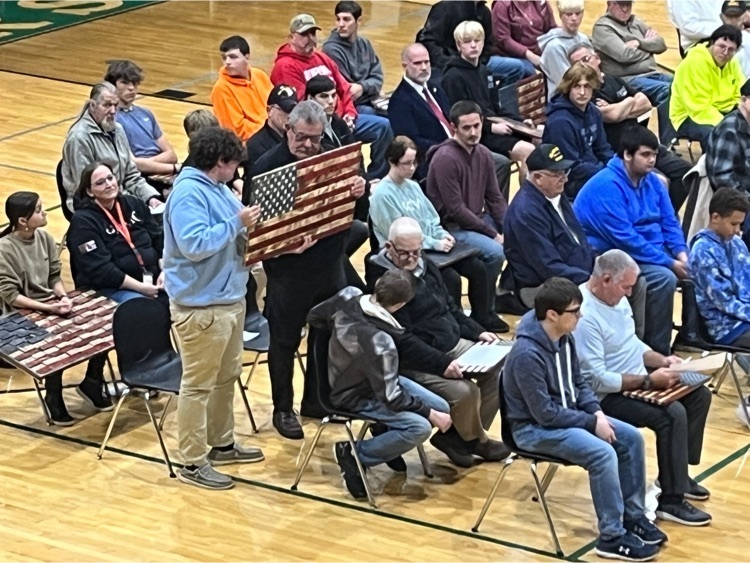 Good morning Pioneers...we are still looking for 2-3 full time paraprofessionals to serve in our district. Seven (7) hours per day, $14.30/hr starting pay. If part-time interests you, please state that in your application as well, which can be sent to
apply@clare.k12.mi.us
. In addition, our transportation partner, Auxilio, is looking for bus drivers. Starting pay is $19/hr. with paid training, attendance/safety bonuses, paid benefits, and a sign-on bonus. If you're interested in this important role, please contact our transportation director, Tessa Lewis, at 989-386-9569. Thanks for all you do in support of Clare!

Good morning Pioneers…Community Bond Forum at 7 pm in the high school cafeteria. Your interest and feedback is crucial to developing the right project. Thank you, and I hope to see you there.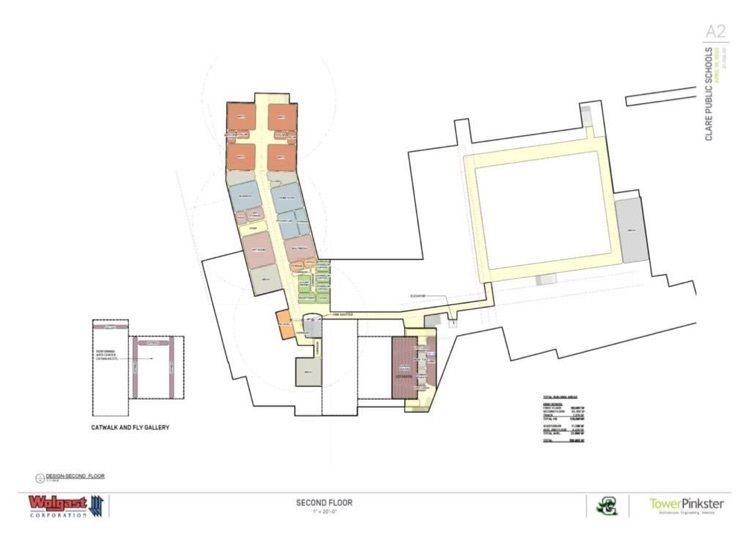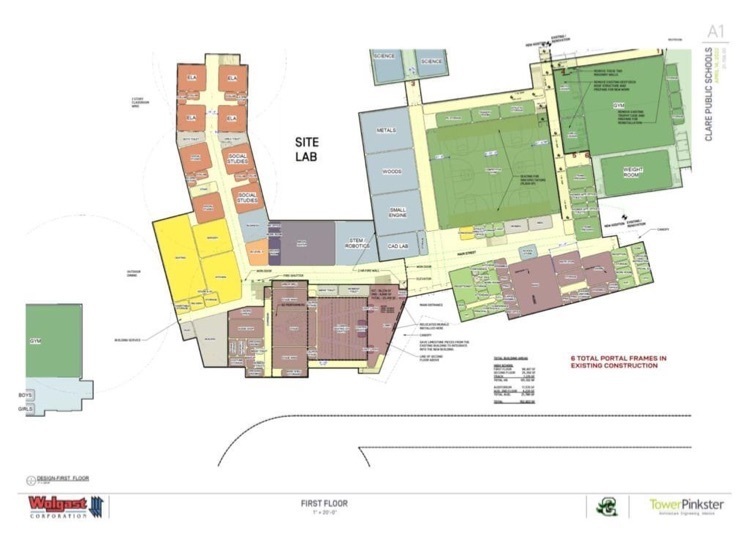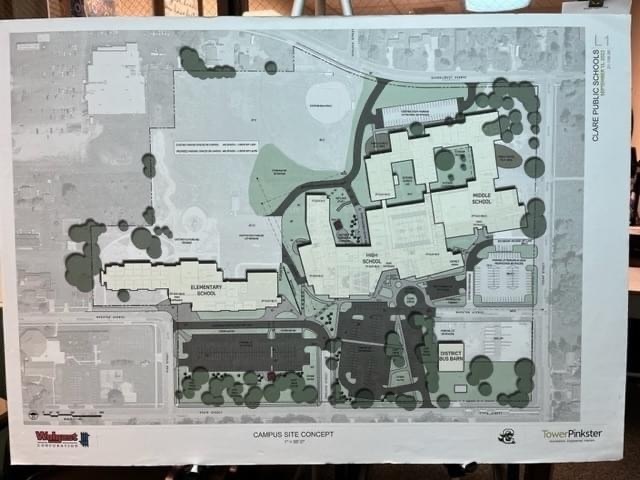 Clare High School's annual World Expo is planned for Thursday, November 17th at CHS from 5:30-8 p.m. Join us for a full night of activities including food, games, and different cultural music for all to enjoy!